Along this now running out month of September the weather was quite erratic but offered opportunties to fish. The somewhat calmer spell we enjoyed late in August remained for about another week and Brandon had a really nice day trolling on Unreel on the 31st but the info and pics only came in after the report had already been up. Such good fishing shall not pass unnoticed though.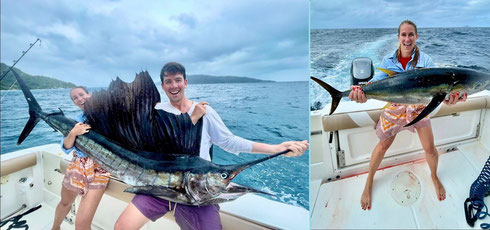 The next day so the 1st of September in a wind that had nearly gone the situation at the Drop Off was a completely different one. Trolling did not work at all any more and jigging he and his guests got nothing else presentable but this decent Whiteblotched Grouper.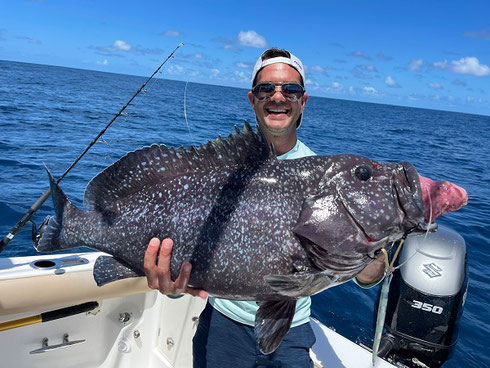 Pretty much the same experience we made with regular Jürgen and skipper Mervin on Divinity out there that same day fishing a good stretch further south. That strong surface activity from the preceeding week mainly by Tuna had disappeared and trolling between the jigging spots did not produce anything at all. The jigging also was tricky as it took some time to find fish here and there while the Sharks were taxing heavily when we did.
Next day we all went for GT popping and it became probably the best of all these trips for those along my time here. Of about 20 raised Geets 5 came into the boat with a few more getting away. Add two fat Jobfish caught, Tuna racing and leaping after the popper together with GTs on one instance, and countless Sharks that we all managed to avid somehow and you will figure it was an incredible level of activity pretty much all along. Extremely good fishing.
Very animated by witnessing all this I went two days later just to find 5hrs of hardcore casting producing no action at all but a single Shark hooking up and released with diffculty. Very frustrated I turned to jigging but it did not get better. There were quality fish on the spot but out of 6 hooked I only got to see half an Emperor Snapper. Had a handful of small ones of up to 2kg that one can just wind in but the Sharks took all the good ones and about a dozen jigs in 3hrs. No fun. On the 8th I tagged along with German trolling newbie Thilo and Sandro for a half day trolling on Frenzy. Variety was unusually limited with 10 Yellowfin Tuna of up to 18kg caught but nothing else. Still Thilo was happy and impressed by the frequency. Just wish that stupid Sailfish window shopping for a while would have been a bit more cooperative.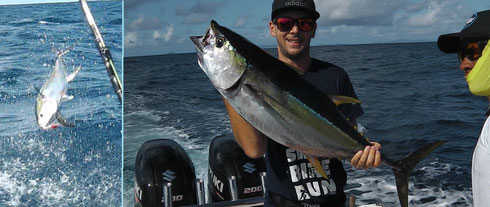 The next day I went to that area as to get some Tuna also by trolling but ideally casting or jigging. The jigging spots I know there are sometimes really good but often empty and exactly that was the case. No Tuna and hardly any other fish apart from two good ones plus a few small Groupers and Snappers which were on top taxed by Sharks again that are usually not there. Had to be grateful for converting that single strike trolling between the spots into this Wahoo.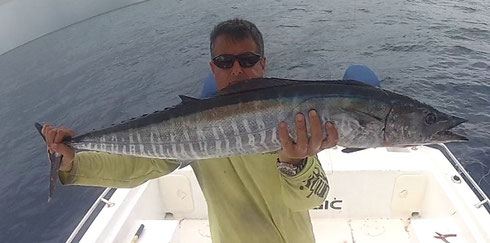 That day it had gotten rougher again and very rainy on top so not exactly a joyful day out once more. Mervin meantime had gone to Bird Island on Devotion to fish a few days with regular Erez who took accommodation on the island. Frequency up there was as good as one could hope for but as Erez is a light jigging addict all the big fish like the large Doggies were not to be stopped. But Erez wasn`t bothered about that or how many jigs he lost and still had fun.
Mervin not so much though when it came to the 50NM return trip to Praslin straight into the by then again strong Southeast that along the following two weeks peaked at above 30 knots at times with heavy rains on top.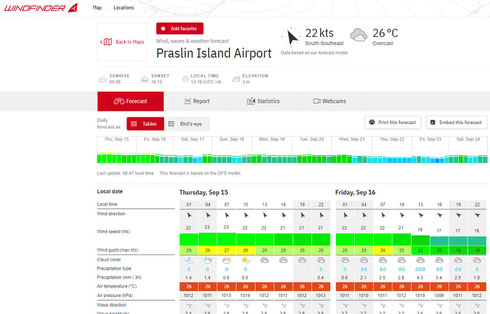 He went for two half days when briefly it was a bit less than 20kn as the now bigger boat makes this possible while the clients obviously need to be very seaworthy. The first trip produced a good load of the usual school size Tuna and the second a nice variety with a Sailfish in the mix.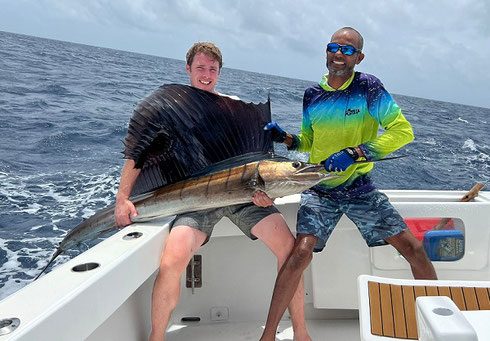 Only around the 23rd the wind started to drop a bit and the next day he indeed headed first to Mahe and from there to the southern Drop with Richard on Lady C to fish the Tuna Tournament. The Yellowfin were around in massive boils so several of the 9 participating boats got more in numbers. But he caught the biggest one by small margin at 33kg casting on top so congrats for the tournament win.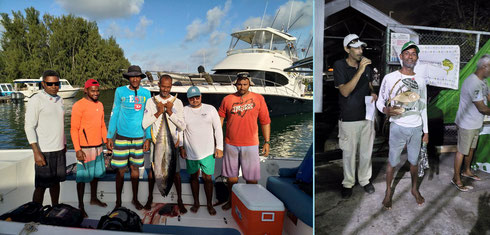 Also went once more to maybe at last get a GT again but until the tide looked right jigged a bit. Usual story: good fish around but impossible to keep one from the Sharks that indulged on them and several jigs again. While popping strangely not a single one showed up but instead the long sought after object of desire. First one after months so quite happy despite a massive miss having been the only action else.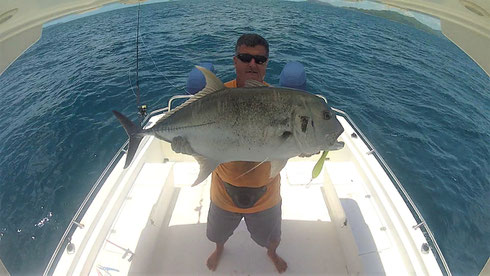 Along the following week the Tuna stayed around the Inner Islands but became somewhat moody. Some days the only wanted tiny lures resembling the also tiny baitfish while on others it had to be massive lures and again on some days they ignored everything. When matching their taste good numbers were possible like more than two dozen again by Mervin along a half day.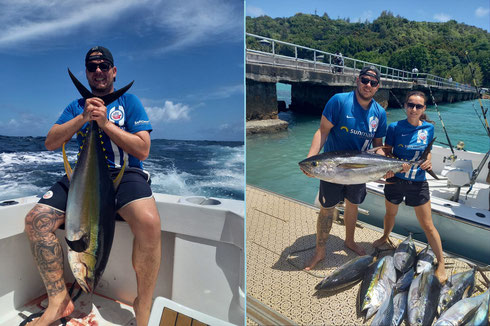 Sandro also did a handful of fishings along this last week. Partly trolling and partly jigging at the Drop Off. The latter was rather tricky in an inconsistent bite and of course because of the Sharks as usually.
The last two days were really windy again but the upcoming ones are predicted to be rather calm and this year`s really extreme Southeast should start to falter soon. At least I hope so.
For the preceeding reports check the archive.